Hey you,
Hope you are feeling fab this fine Sunday evening?!
Recently I've been thinking about storage. I really enjoy looking at the different ways you can store your makeup, jewellery etc. There's just something so attractive in putting your favourite things into a gorgeous display for your eyes to enjoy.
Today I fancied showing you some jewellery storage that I've been loving recently (and can't decide between!)
Picture from
Notonthehighstreet
Well hi there birdies! I really think this is super sweet, and I love the fact there are two together, one tall, one small..just yes! Also you have more storage, for more jewellery *wink wink*. With this storage it would hold a very good amount of necklaces and bracelets, potentially rings, but would need some other sort of storage for earrings.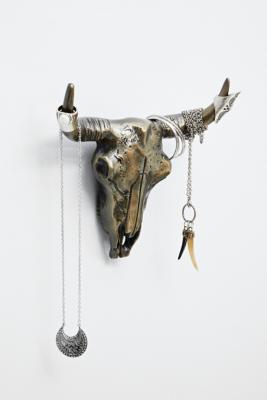 Picture from
Urban outfitters
Firstly, I just adore this jewellery holder itself. It does not even need anything hanging from it it's that awesome, in my opinion. But even so I would only apply minimal things to this and definitely not overload it, otherwise I think it would be too much to take in all at once.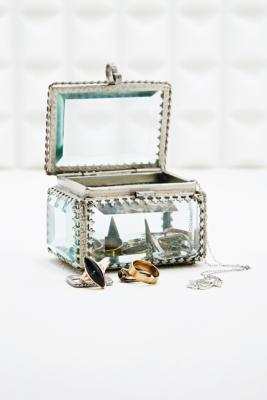 Picture from
Urban Outfitters
I adore this vintage looking jewellery box- HOW BEAUTIFUL! It is so dainty yet almost gothic, I just love it! I would however be more inclined to use this just for rings or earrings as necklaces can get their knickers in a right twist and we all know how hard it is to untangle them..
Picture from
Amazon
This is lovely, a) as it comes in two different colours to choose and b) because it is not only a stand but a trinket dish too! So your stylish rings can chill at the bottom of the tree and the birdies up top can look after your necklaces and bracelets.
Picture from
Amazon
This is simple yet sophisticated and multifunctional. You can pop earrings of all kinds to the left and hang necklaces and bracelets to the right. You could potentially drape jewellery on the heart and swirls too or even cute hair bows, ribbons etc.
Picture from
Lisa Angel
OMG. Love this! Perfect for rings, earrings and general small jewellery. Ideal as you can still see your jewellery through the top, it is separated into little compartments, but it is all kept neatly in one gorgeous coloured box (with lace!!).
How cute are all of these?! It's so hard to choose, I want them all! May have to get at least two of these.
What storage have you got? Do you prefer boxes, trinket dishes, stands?
Love Claudia xxx
Find me on: Snapchat: pureaccidentalbeauty
Instagram
Twitter
Pinterest